IT Services and Solutions Designed to Deliver Your Business Goals
ICXpress has been providing world-class IT services to SMBs and large corporations alike for over 25 years. As IT management becomes more complex and security and data protection threats continue to multiply, we continue to develop and improve our enterprise-level IT solutions to enable our clients to meet the challenges of the future and today. ICXpress clients benefit from our knowledge and business experience in the technology market, private cloud data center, and numerous partnerships from leading technology vendors. We provide a range of proactive services and executional capabilities to meet productive IT needs, all while keeping the personal touch of an internal IT department. Unlike reactionary or break/fix IT services providers, our client relationships focus on a continuous cycle of communication, assessment, implementation, and support. A partnership with ICXpress removes the burden of managing and maintaining complex IT, so that you can focus on growing your business in a secure, innovative, and cost-effective environment. We're committed to your long-term success, so we will consistently review the role of various systems and processes within your company to ensure they meet the business needs of your constantly changing environment.
We're always working for you. ICXpress will continually seek out and utilize emerging IT advancements to improve your business operations.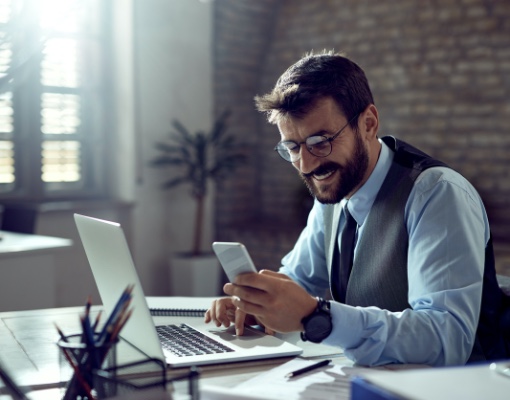 Confidentiality of Service
You should expect (and demand) confidentiality from anyone you entrust with your business information. All employees of ICXpress have strict confidentiality agreements in place, which includes extensive security measures for your business.